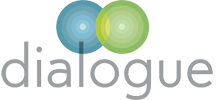 regulation 44 support
dialogue runs the national Regulation 44 Independent Person Network, provides regulation 44 training and helps children's homes and residential special schools find independent people to visit and quality assure their provision. We also run a small Regulation 44 visiting service.
Our network and training explain how organisations can meet the requirements of the regulations, but our focus is always on improving the experience of children and young people living away from home.
Please select from the options below.
independent person network
Being a Regulation 44 or Standard 20 Independent Person is a skilled and important job. Working alongside children and young people, listening to staff and managers, making judgements about the safety and welfare of young people and being honest & open about the progress of a home is crucial to safe care. It can also be an isolating role and there is limited support on offer.
The Independent Person Network was set up in response to requests from Regulation 44 and Standard 20 visitors to meet this need. You'll find details of the network, benefits and opportunities for Regulation 44 training opportunities below.
The meetings for the Regulation 44 network for 2021 are Friday 12th March, Monday 14th June, Monday 13th September and Monday 6th December all at 10am to 1pm
To attend the meeting visit the members area – you'll need to have joined the network (below) to have been sent the password.
joining the independent person network
In 2020 we
developed and shared some ideas
 about how Regulation 44 visitors can support one another. There was consensus on a low-cost membership model which gives us the capacity to keep you up to date and provide lots of support to help you in your role. Membership is £99+vat and includes:
Four 3-hour online sessions a year

Regulatory, guidance and research updates
Small group peer support around semi-structured questions
Speakers on areas of interest to Reg44 visitors
One regional or national forum event, dependent on local demand and the impact of the pandemic

An online forum for on-going discussion of issues and notification of new guidance and similar (coming soon)
Free initial safeguarding or regulatory advice
A register of Regulation 44 visitors who consent for their contact details to be shared with registered managers and RIs of children's homes seeking a visitor
Discounted training places with dialogue
Discounted advertising arrangements at the ICHA conference
Other benefits achieved through the year, such as sector representation with the regulator or DfE
To join the Regulation 44 Independent Person Network
simply complete the form in the next column. You can also register for the training we have coming up in the Autumn
registration
regulation 44 training
can't make those dates?
If the dates or locations are no good, join our waiting list and we will run the course again if there's sufficient demand. It's difficult getting training for such specialist subjects, but we build up interest over a period of time and will keep you in the loop. We only need 10 to make a course viable.
Please register below and don't forget to add your address.
The Regulation 44 Independent Person Network offers a free service to link children's homes and residential special schools with our members. Simply complete the form below including details of your requirements, a little about your setting and arrangements for getting in touch.
"We have had lots of responses which has given us a chance to select a best fit. It has made finding someone very easy"
The Network does not verify or endorse the skills or experience of our members – it is simply a collective way for people to share experience and receive really useful CPD. There is no charge for helping you find a visitor, but you are responsible for your own checks on anyone who applies and should follow a safer recruitment process.