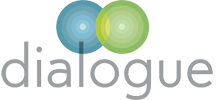 regulation 44 support
dialogue runs the national Regulation 44 Independent Person Network, provides regulation 44 training and helps children's homes and residential special schools find independent people to visit and quality assure their provision. We also run a small Regulation 44 visiting service.
Our network and training explain how organisations can meet the requirements of the regulations, but our focus is always on improving the experience of children and young people living away from home.
Please select from the options below.
independent person network
Being a Regulation 44 or Standard 20 Independent Person is a skilled and important job. Working alongside children and young people, listening to staff and managers, making judgements about the safety and welfare of young people and being honest & open about the progress of a home is crucial to safe care. It can also be an isolating role and there is limited support on offer.
The Regulation 44 Independent Person Network offers a free service to link children's homes and residential special schools with our members. Simply complete the form below including details of your requirements, a little about your setting and arrangements for getting in touch.
"We have had lots of responses which has given us a chance to select a best fit. It has made finding someone very easy"
The Network does not verify or endorse the skills or experience of our members – it is simply a collective way for people to share experience and receive really useful CPD. There is no charge for helping you find a visitor, but you are responsible for your own checks on anyone who applies and should follow a safer recruitment process.